WEBSITE SERVICES OVERVIEW
Whether it's a new website or a makeover, Incite Design uses its graphic design, coding, and content organizational expertise to ensure a professional web presence.
DESIGN SERVICES & SOCIAL MEDIA INTEGRATIONS Incite Design offers a full range of graphic services, including logo/branding creation and integration, intensive photo enhancement and web optimization, gallery and image presentational options (e.g., NoirCity, HafizKarmali.com, along with video and audio streaming from YouTube, Vimeo, and SoundCloud. The Film Noir Foundation's extensive Video Archives have generated close to a million views on its YouTube channel. Incite Design supports the most popular social media integrations: Facebook, Twitter, Tumblr and Instagram.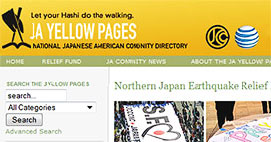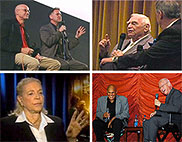 WORDPRESS / JOOMLA CMS

Incite Design integrates popular open source Content Management Systems WordPress and Joomla that allow for dynamically generated website content, multi-user access, and offer an expansive, scalable feature set. Themes and templates, along with additional plug-ins and extensions are chosen for compatiblity, speed and usability, and with ongoing softwware updates and security a prime consideration. The JA Yellow Pagesand California Japantowns feature extensive, searchable databases with Google map integration using Mosets Tree component software exclusively developed for Joomla.
Online selling, mailing list options
Incite Design can help you determine what selling solution will work best for you — from online interactive order forms to shopping cart solutions like PayPal or ShopSite.


Incite Design supports AWeberand MailChimp, two multi-featured, widely-used mailing list services that allow both nonprofits and commercial businesses to grow an opt-in subscriber base that can be alerted to events and product updates, with extensive tracking and follow-up options. Incite offers custom HTML email programming and image hosting that give a non-generic, professional look to email broadcasts.
Value-added web hosting option
Incite Design offers the option to host and maintain your website on its dedicated server. This option allows for customized software installation and options unsupported with many shared hosting setups. Incite Design provides technical support and continuous monitoring of its websites, bypassing tedious support ticketing systems, and typical time-consuming calls to outsourced overseas help.
Unsure about your site's content and how best to present it?
In an era of information overload and shortening attention spans, it's not just content that is "king" — it's what website design analysts call usability: content organization and accessibility.
A website's ability to be navigated intuitively and its contents found without recourse to site maps makes all the difference in how long your site's visitors stay and their return rate.
Incite Design works with you to evaluate both available and potential content and implement optimal presentational options that work for your site.
A one-stop solution.
With its site planning, design, custom hosting and support for a variety of web services, Incite Design offers you an affordable one-stop solution to leveraging your company's image on the Web and making the connection with the audience you want to reach.